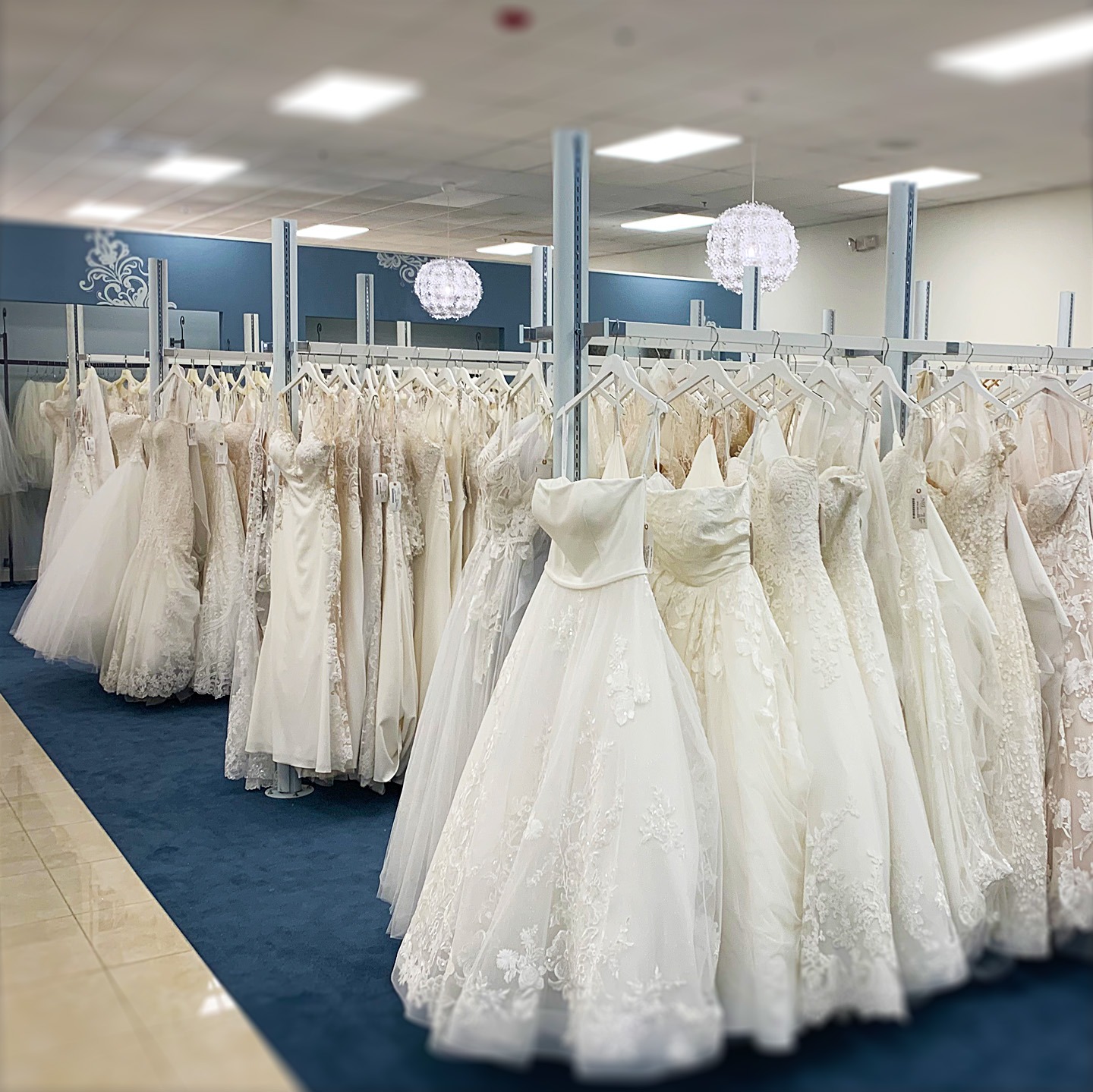 24 Feb

Do This For A Relaxed Wedding Dress Shopping Experience

You said "Yes" and the big day is drawing nearer. One of the most exciting things you get to do is choose the wedding gown you'll wear. Although it is a dress you'll wear for a few hours, it's also one you have been looking forward to wearing. Additionally, you are probably not going to have a repeat of this occasion, so it is extra special. With all this in mind, going wedding dress shopping could lead to mixed feelings. But this post will help you think through this special day.
Give Yourself Time
For such an important event, you don't need extra pressure on your time. Give yourself enough time to make your selection in the most relaxed atmosphere. This will help ensure you get the best gown.
Waiting until the last minute to shop for your wedding dress isn't what we'd recommend, period. Even if you find your wedding dress on your very first shopping trip, it can sometimes take up to six months for the dress to be ready (especially if it's made-to-order), so it's better to start shopping as soon as possible—ideally, at least a year before your wedding. You'll also need to factor in time for alterations and finding the right accessories to match your gown. Read more at Wedding Wire…
Apart from the time you need to try on different dresses, you also need to factor in the time you'll take to research the shops that offer what you're looking for. This will make your shopping experience "right on target."
Tummy Troubles!
You can always consult your girlfriends who have already had their weddings before. Ask them what they would want to do differently if they had the chance to do their shopping again. As you plan for that, here is a heads up that could prove helpful:
You'll be surprised at just how tiring wedding dress shopping can be! Make sure you eat something to avoid potential hunger pangs and even worse – hanger! Whether it's a bowl of cereal, a granola bar or a piece of fruit, make sure you've grabbed some grub ahead of your bridal appointment. If you're feeling hungry and exhausted, you simply won't enjoy the experience to its full potential, and it can leave you feeling unexcited about any dresses you try on. We've heard so many times before that brides have been too nervous to eat beforehand, but eat something if you can!

It might also be a lovely idea to book a nice post-wedding dress shopping lunch somewhere with your entourage so that you can celebrate with some delicious food and fizz! It'll also give you time to chat over the dresses if you're feeling a little overwhelmed. Read more at Jill Jones Bridal…
With tips from your friends and your own research, you can eliminate the chances of unsettling surprises.
The Right Company
The people that accompany you to your wedding dress shopping can make or break your day. You'll do well to hand-pick them. Here are some thoughts on who to consider:
Think of the people who are most likely to have your back and provide encouraging, supportive feedback on gowns. Those are the kinds of people you should invite to your appointment. Generally, moms are the first person that brides choose to include in their wedding dress shopping trip; however, sisters and grandmothers are also commonly included.

More recently, some brides have started including their soon-to-be mothers-in-law to join them. If your mother-in-law is already like a mother to you or will be a positive addition to the day, it is a nice gesture to include them in this special shopping trip.

If you have a family member who is paying for the dress, it is also polite to invite them shopping with you. Not only does this allow them to have the dress shopping experience with you, but it can also help prevent any monetary surprises for the person paying for the gown. Read more at Savvy Bridal Boutique…
With these tips, you'll be well on your way to an exciting shopping experience. But if you want an extra special experience, consider coming to New York Bride & Groom of Charlotte.
Why choose our bridal salon? First, we don't require an appointment, so you get to shop at your convenience. Secondly, we've got both you and your groom in mind. We have wedding gowns, plus-size dresses, as well as custom suits and tuxedo rentals. What's more, you won't have to go elsewhere to get your wedding accessories. And perhaps the best part — we have excellent consultants waiting to help you. Visit us today!